Family Renewal Shelter - About FRS
Menu
title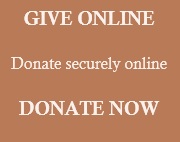 Family Renewal Shelter
Quick Contact Info:

24-hour crisis line:
(253) 475-9010
National 24-hour crisis line:
1-888-550-3915
Fax number:
(253) 475-0848
staff@dvhelp.org
Visita virtual
Anna's Story:

Dear Family Renewal Shelter,
I have wanted to take the time to write for several months now, letting you know that you have truly succeeded in helping me not only start, but enjoy an entirely new life. I believe it's important for you to know that your assistance has made this all possible, and through your prayers and counseling, this peacefulness has become completely my way of life.
I have been blessed with a wonderful husband, and beautiful children. I have peace, and I have fulfillment in a life that I have made, and enjoy thoroughly. Each day that goes by, I am reminded of the wonderful things you have taught me, about God, about myself, and about people. I may not have pictures of myself in childhood, or the various possessions so special to someone like myself, but I have pride, and I have my very life to pass along to my children.
I have children who delight in their father, and share their father's love and appreciation of me. Step by step I will continue to grow and resist the old thoughts and troublesome experiences. I know this is true, for at one time I swore that I could never trust a man again, nor be married. How happy I am that this was not where I stayed in my thoughts and feelings. Trust came, and will continue to.