Family Renewal Shelter - About FRS
Menu
title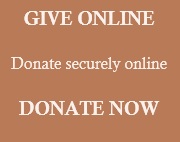 Please mail your donations
to the following address:

Family Renewal Shelter
6832 Pacific Ave
Tacoma, WA 98408

Phone Number:
253.475.9010
Visita virtual
We appreciate all of you who reach out in love to abused women and children. Lonely and frightened, they often come to us with the clothes on their backs and little else.



HERE'S HOW YOU CAN HELP TODAY!
Donate Online. On this website, view the needs and contact us or go to www.networkforgood.org, type in FAMILY RENEWAL SHELTER, WA and follow their directions. www.networkforgood.org also has a lot of good information about our shelter. Both options are secure.
Mail a check to us at the address to the left.
Donate through United Way of Pierce County, WA Donor voice program, FAMILY RENEWAL SHELTER #2420, or give through the WA State Employee Combined Fund Drive.
We also provide opportunities for major gifts, donations of land, vehicles, and other real estate property as well as bequests. We also need many volunteers.
View Shelter Needs >>