Family Renewal Shelter - About FRS
Menu
title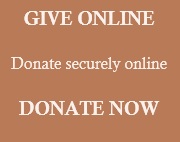 Family Renewal Shelter
Quick Contact Info:

24-hour crisis line:
(253) 475-9010
National 24-hour crisis line:
1-888-550-3915
Fax number:
(253) 475-0848
staff@dvhelp.org
Visita virtual
Family Renewal Shelter offers a wide variety of services, some of them quite unique:
National 24-hour domestic violence crisis line 1-888-550-3915
Case Management and legal referrals provided to help families with legal issues, housing, educational and employment searches, relocation and change of identity.
Emergency advocacy and transportation from hospitals, police stations, churches, motels and neighbors, as well as transportation for residents scheduled medical, legal and personal appointments.
On-site animal kennel allows families to not have to abandon their beloved family pets. There are also shelter pets that provide an informal 'pet therapy' that has proven very successful.
Donated cars in good condition and when available are given to residents who come to the shelter without transportation. This practical service increases the likelihood that a woman will be able to remain independent and violent free. Also on-site is an auto repair shop where volunteer mechanics repair residents' vehicles.
Continued >>