Family Renewal Shelter - About FRS
Menu
title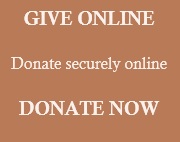 Family Renewal Shelter
Quick Contact Info:

24-hour crisis line:
(253) 475-9010
National 24-hour crisis line:
1-888-550-3915
Fax number:
(253) 475-0848
staff@dvhelp.org
Visita virtual
Dear Family Renewal Shelter:
Your program has done so many wonderful things for everyone that comes through here. Especially for my family, let's start with the hospitality, the people who all work there, thank you for that, the vehicle you provided, and with three kids you gotta have a huge vehicle, thank you for the van. Without you guys, I couldn't and wouldn't have connected with the tuition society program and I want to say thank you. Thanks to you guys, we have our own apartment, furnished. Thank you so much for all the furniture and also for delivering it. You have done such a tremendous thing with me as an individual, you restored my faith in GOD, and for that I owe you more than just a thank you.
This is my way of saying "Thank you a million times" for everything you have done for my family, and for your love and kindness.
Ma ha lo Nui Loa,
"Aumua" and Family