Family Renewal Shelter - About FRS
Menu
title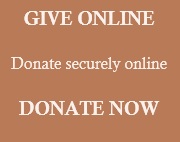 Family Renewal Shelter
Quick Contact Info:

24-hour crisis line:
(253) 475-9010
National 24-hour crisis line:
1-888-550-3915
Fax number:
(253) 475-0848
staff@dvhelp.org
Visita virtual
Family Renewal Shelter is an organization of concerned citizens who believe we can have a positive and profound impact on the epidemic of domestic violence in our country. It's also a place where Christians can share their faith in a practical way with the abused and abusive. Most of our members who serve this community are volunteers or part-time workers. We consider each volunteer an important and integral part of our program, which would not exist without them.

IF YOU FEEL CALLED INTO AN EXCITING, CHALLENGING, GROWING, AND REWARDING AREA OF COMMUNITY AND CHRISTIAN SERVICE, PLEASE JOIN US!


Volunteer opportunities available at Family Renewal Shelter are listed in the next several pages. A volunteer training program (available on videotape, with accompanying workbook), a Washington State Patrol records check, and three character references are required for all volunteers who wish to work directly with the women and children at the shelter or deal with potential clients on the telephone (level 1 training). Individuals primarily interested in doing maintenance, yard work, donation pickups, etc (level 2 training) must provide three character references, and complete a Washington State Patrol records check to begin their volunteer service.
Continued >>