Family Renewal Shelter - About FRS
Menu
title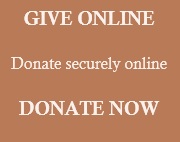 Family Renewal Shelter
Quick Contact Info:

24-hour crisis line:
(253) 475-9010
National 24-hour crisis line:
1-888-550-3915
Fax number:
(253) 475-0848
staff@dvhelp.org
Visita virtual
I. SAFETY DURING AN EXPLOSIVE INCIDENT
If an argument seems unavoidable, try to have it in a room or area that has access to an exit and not in the bathroom, kitchen, or anywhere near obvious weapons.
Practice how to get out of your home safely. Identify which doors, windows, elevators, or stairwell would be best.
Have a packed bag ready and keep it in an undisclosed but accessible place in order to leave quickly.
Identify a neighbor you can tell about the violence and ask that they'll call the police if they hear a disturbance coming from your home.
Devise a code word to use with your children, family, friends, and neighbors when you need the police.
Decide and plan for where you will go if you have to leave home (even if you don't think you will need to).
Use your own instincts and judgment. If the situation is very dangerous, consider giving the abuser what he wants to calm him down. You have the right to protect yourself until you are out of danger.
Always remember:

YOU DON'T DESERVE TO BE HIT OR THREATENED!

Next >>