Family Renewal Shelter - About FRS
Menu
title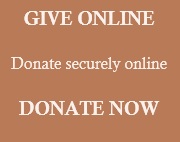 Family Renewal Shelter
Quick Contact Info:

24-hour crisis line:
(253) 475-9010
National 24-hour crisis line:
1-888-550-3915
Fax number:
(253) 475-0848
staff@dvhelp.org
Visita virtual
VII. IF YOU ARE A TEEN IN A VIOLENT DATING RELATIONSHIP!
Decide which friend, teacher, relative or police officer you can tell.
Contact the County Clerk's Office to obtain a protective order and make a safety plan. (253) 798-3960
Learn about dating violence through the Sexual Assault Crisis Center. They will provide you with a list of books, videos and other resources.

YOU ARE NOT ALONE! THERE ARE PEOPLE WHO WANT TO HELP!


<< Previous
Next >>