Family Renewal Shelter - About FRS
Menu
title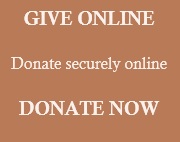 Family Renewal Shelter
Quick Contact Info:

24-hour crisis line:
(253) 475-9010
National 24-hour crisis line:
1-888-550-3915
Fax number:
(253) 475-0848
staff@dvhelp.org
Visita virtual
III. IN YOUR OWN HOME
Change the locks on your doors as soon as possible. Buy additional locks and safety devices to secure your windows.
Discuss a safety plan with your children for when you are not with them.
Inform your children's school, daycare, etc. about who has permission to pick up your children.
Inform neighbors and your landlord that your partner no longer lives with you and that they should call the police if they see him/her near your home.

YOU ARE NOT ALONE! THERE ARE PEOPLE WHO WANT TO HELP!


<< Previous
Next >>