Family Renewal Shelter - About FRS
Menu
title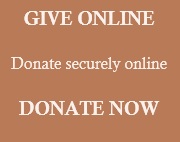 Family Renewal Shelter
Quick Contact Info:

24-hour crisis line:
(253) 475-9010
National 24-hour crisis line:
1-888-550-3915
Fax number:
(253) 475-0848
staff@dvhelp.org
Visita virtual
II. WHEN PREPARING TO LEAVE
Open a savings account in your own name to start to establish or increase your independence. Think of other ways in which you can increase your independence.
leave money, an extra set of keys, copies of important documents and extra clothes with someone you trust so you can leave quicly.
Determine who would be able to let you stay with them or lend you some money.
Keep the shelter phone numbers close at hand and keep some change or a calling card on you at all times for emergency phone calls.
Remember:

LEAVING YOUR BATTERER IS THE MOST DANGEROUS TIME!


<< Previous
Next >>