Family Renewal Shelter - About FRS
Menu
title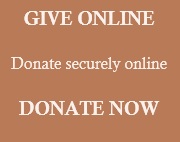 Family Renewal Shelter
Quick Contact Info:

24-hour crisis line:
(253) 475-9010
National 24-hour crisis line:
1-888-550-3915
Fax number:
(253) 475-0848
staff@dvhelp.org
Visita virtual
V. ON THE JOB
Decide who you will inform at work of your situation. This should include office or building security. Provide a picture of your batterer and a description of his/her vehicle, if possible.
Arrange to have someone screen your telephone calls when possible.
Use caution when choosing a place to park your car - use lots that provide good lighting and security. Cars are easy targets for vandalism.
Devise a safety plan for when you leave work. Have someone escort you to your car or public transportation. Use a variety of routes to go home by if possible. Think about what you would do if something happened while going home.

TAKE CARE TO HIDE THIS BROCHURE. THE DEGREE OF YOUR SAFETY DEPENDS UPON YOUR ABILITY TO PLAN EFFECTIVELY WITHOUT YOUR BATTER'S KNOWLEDGE.


<< Previous
Next >>