Family Renewal Shelter - About FRS
Menu
title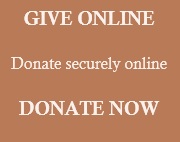 Family Renewal Shelter
Quick Contact Info:

24-hour crisis line:
(253) 475-9010
National 24-hour crisis line:
1-888-550-3915
Fax number:
(253) 475-0848
staff@dvhelp.org
Visita virtual
VI. YOUR SAFETY & EMOTIONAL HEALTH
If you are thinking of returning to a potentially abuse situation, discuss an alternative plan with someone you trust.
If you have to communicate with your partner, determine the safest way to do so (such as in a public place or with a trusted witness).
Have positive thoughts about yourself and be assertive with others about your needs.
Read books, articles and poems to help you feel stronger.
Decide who you can talk with freely and openly to give you the support you need.
Plan to attend a women's or victim's support group for at least two weeks to gain support from others and learn more about yourself and the relationship.

YOUR SAFETY AND THE SAFETY OF YOUR CHILDREN IS THE FIRST PRIORITY. EVEN IF YOU CAN'T FIND EVERYTHING ON THE CHECKLIST, DON'T LET IT INTERFERE WITH YOUR SAFETY.


<< Previous
Next >>