Family Renewal Shelter - About FRS
Menu
title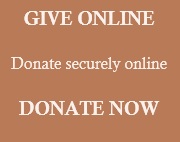 Family Renewal Shelter
Quick Contact Info:

24-hour crisis line:
(253) 475-9010
National 24-hour crisis line:
1-888-550-3915
Fax number:
(253) 475-0848
staff@dvhelp.org
Visita virtual
IV. GETTING A PROTECTIVE ORDER
Get an order for Protection from the Pierce County Clerk's Office. Call (253) 798-3960.
Keep your protective order on you at all times. (When you change your purse, that should be the first thing that goes in it.)
Call the police if your partner breaks the protective order.
Think of alternative ways to keep safe if the police are unable to respond right away.
Inform family, friends, neighbors that you have a protective order.

TAKE CARE TO HIDE THIS BROCHURE. THE DEGREE OF YOUR SAFETY DEPENDS UPON YOUR ABILITY TO PLAN EFFECTIVELY WITHOUT YOUR BATTER'S KNOWLEDGE.


<< Previous
Next >>