Family Renewal Shelter - About FRS
Menu
title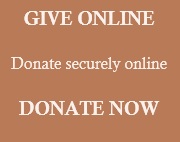 Family Renewal Shelter
Quick Contact Info:

24-hour crisis line:
(253) 475-9010
National 24-hour crisis line:
1-888-550-3915
Fax number:
(253) 475-0848
staff@dvhelp.org
Visita virtual
Our Clients Love Our House Manager (And so do we!)
Juliana has been our house manager, living at the shelter, for 10 years. She has a very special gift of helping families in crisis feel loved and cared for. We often hear things like "an amazing woman", "she's so kind and sweet", and "she's so great with my kids!" Juliana takes great care to make sure the shelter has a very homelike, warm and inviting atmosphere. She has organized the clothing closet in such a way that women and kids can go and immediately find their size and type of clothing they are looking for. Here are just a few comments from former clients...
"When I first came here I was scared and thought I was alone. But you helped me realize through all our talks in your wisdom that God is always there for me... you have inspired me to be ME!"
"I feel I found a great friend when I needed one the most."
"You are awesome!!!", "The kids love you!"
This summer Juliana's special project was the flower and vegetable garden. It was bigger and better than ever!
So, as you can see, Family Renewal Shelter is very blessed to have such a dedicated, self-sacrificing young woman like Juliana on our staff!!