Family Renewal Shelter - About FRS
Menu
title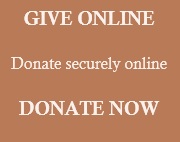 Family Renewal Shelter
Quick Contact Info:

24-hour crisis line:
(253) 475-9010
National 24-hour crisis line:
1-888-550-3915
Fax number:
(253) 475-0848
staff@dvhelp.org
Visita virtual
Juliana's Update
It has been a wonderful and miraculous year here at the shelter.

It is so good to step back and reflect on all that we have seen and all that God has done for us this season. I am so thankful for your amazing generosity as donors and your indispensible help as volunteers.

I appreciate all of you so much! You are so willing to serve anywhere you are needed, no matter what the task and you work so hard to help support us in the work that continues to be such a great need in our community.

As you come in to serve and meet our families during a time of fear and confusion in their lives, I have seen it make such a difference in giving them hope, just knowing that so many people care about them and their children, spending time talking with them making their children smile. When you ask what we need and then bring it, it is so appreciated and it really touches our families to know that you care about their needs.
When you donate financially so that we can help more mothers and their children to have a safe and stable life, I know it lifts their spirits to see that you are willing in whatever way you can to break the cycle that has held them captive for too long.
Next >>