Family Renewal Shelter - About FRS
Menu
title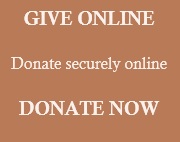 Family Renewal Shelter Info:

24-hour crisis line:
(253) 475-9010
National 24-hour crisis line:
1-888-550-3915
Fax number:
(253) 475-0848
staff@dvhelp.org
Visita virtual
DONATING USED ITEMS:

We so appreciate all those who generously donate their used items to help those in need at our shelters. Thank you.
We accept used donation items the last Friday of every month with the exception of November and December when we receive new items during the Christmas season. New items are accepted throughout the year. Please call 253.475.9010 to schedule.
All donations are received at our administrative office at 6832 Pacific Avenue, Tacoma, WA 98408. Please park near the garage at the corner of 70th St and Pacific Avenue. Our administrative office building is white with green trim and an American flag at the roof line. There is no sign.