Family Renewal Shelter - About FRS
Menu
title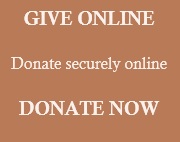 Family Renewal Shelter Info:

24-hour crisis line:
(253) 475-9010
National 24-hour crisis line:
1-888-550-3915
Fax number:
(253) 475-0848
staff@dvhelp.org
Visita virtual
CURRENT NEEDS:
Supplies:
White sheet sets (twin size)
Liquid laundry detergent
Liquid dishwasher detergent
Feminine hygiene products
Ethnic hair products
Over the counter medications
and first aid items
paper towels & toilet paper
Large heavy (32 gallon) trash bags
Freezer storage bags
Kitchen trash bags
Food:
Meat (beef/chicken/fish)
Cheese, Butter and Milk
FRS is a 501(c)(3) tax-exempt charity founded in 1986. Our Federal tax identification number is 91-1347741, and we are registered with the state of Washington Charities Division. They can be contacted at 1-800-332-GIVE. We are funded by private contributions from businesses, community service organizations, individuals and churches. All of our services are free and no money comes from government funding.
<< Previous
Next >>