Family Renewal Shelter - About FRS
Menu
title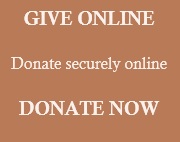 Family Renewal Shelter
Quick Contact Info:

24-hour crisis line:
(253) 475-9010
National 24-hour crisis line:
1-888-550-3915
Fax number:
(253) 475-0848
staff@dvhelp.org
Visita virtual
From the Washington State Commission Agaist Domestic Violence Fatality Review:
WSCADV Fatality Review 1/1/97 - 6/30/06
Female victims homicides
Male victim homicides
Homicides of children
Friends/Family killed
Law Enforcement killed
Perpetrator killed
Perpetrator suicide

TOTAL DOMESTIC VIOLENCE RELATED DEATHS
231
30
35
62
4
49
119

530

Domestic Violence has become one of the most destructive forces in America today. It results in shattered dreams, broken bodies and bleak futures for the children who repeat what they have witnessed when they grow up. Most tragically hundreds of Washington citizens have died when this controlling violence turns deadly.
Thankfully there are countless survivors who can proclaim that there are ways out and a positive, peaceful, and meaningful life is possible.