Family Renewal Shelter - About FRS
Menu
title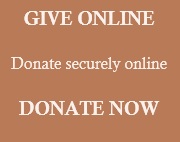 Family Renewal Shelter
Quick Contact Info:

24-hour crisis line:
(253) 475-9010
National 24-hour crisis line:
1-888-550-3915
Fax number:
(253) 475-0848
staff@dvhelp.org
Visita virtual
PROGRAMS (continued)
Weekly self defense training is made available at our shelter by a certified instructor.
Staff and volunteers provide optional on-site Bible studies and transportation to weekly worship services of our clients' choice. An auto donation program makes well running cars available to residents of our program. An on-site auto repair shop provides mechanic services and repair.
An informal pet therapy is provided by our therapy dogs, Maggie, Tucker and Bailey, three pigmy goats, and a number of chickens and bunnies. An on-site pet kennel and veterinarian services are provided so that beloved pets do not have to be abandoned by families who are leaving a violent home. Relocation funds are provided to those who are at great personal risk and are being forced to leave the area for their safety.
A national 24-hour crisis line is staffed to provide advice, counsel and safety/escape planning to anyone in need. As men can also be victims of domestic violence, crisis intervention and referral services are provided to those who need them.
If you are interested in supporting our ministry donations can be sent to Family Renewal Shelter at 6832 Pacific Ave, Tacoma, WA 99408.