Family Renewal Shelter - About FRS
Menu
title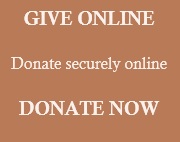 Family Renewal Shelter
Quick Contact Info:

24-hour crisis line:
(253) 475-9010
National 24-hour crisis line:
1-888-550-3915
Fax number:
(253) 475-0848
staff@dvhelp.org
Visita virtual
Family Renewal Shelter offers a wide variety of services, some of them quite unique:
On-site Warehouse provides women with a place to store valued possessions that otherwise would be left behind. Family mementos and cherished possessions are not easily replaced are prime targets for destruction as revenge against victims who flee their violent homes.
Family Renewal Shelter provides transitional housing. FRS places women and children leaving the emergency program in transitional housing for up to 18 months where they will receive intensive ongoing case management and a host of other services preparing them for independent living in permanent housing.
<< Previous