Family Renewal Shelter - About FRS
Menu
title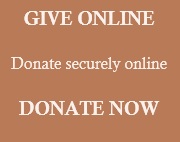 Family Renewal Shelter
Quick Contact Info:

24-hour crisis line:
(253) 475-9010
National 24-hour crisis line:
1-888-550-3915
Fax number:
(253) 475-0848
staff@dvhelp.org
Visita virtual
HOW TO RECOGNIZE A DOMESTIC ABUSE VICTIM (Continued)
Are her movements constantly tracked by her boyfriend or husband?
Does his extreme jealousy require that she justify her every move?
Does she express hope that the relationship will improve and he will finally see his need for change?
Do her children cling to her as if to protect her or speak disrespectfully and abusively to her?
If you or someone you know is a possible domestic abuse victim help is available. The cycle can be broken and a life worth living can be found. Please pass this information on to those who need it and if we can help don't hesitate to call our crisis line anytime 24 hours a day. In Pierce County, WA call (253) 475-9019. Our National 24 hour crisis line is (888) 550-3915.
<<Previous